Download the CORQ app to find campus events
---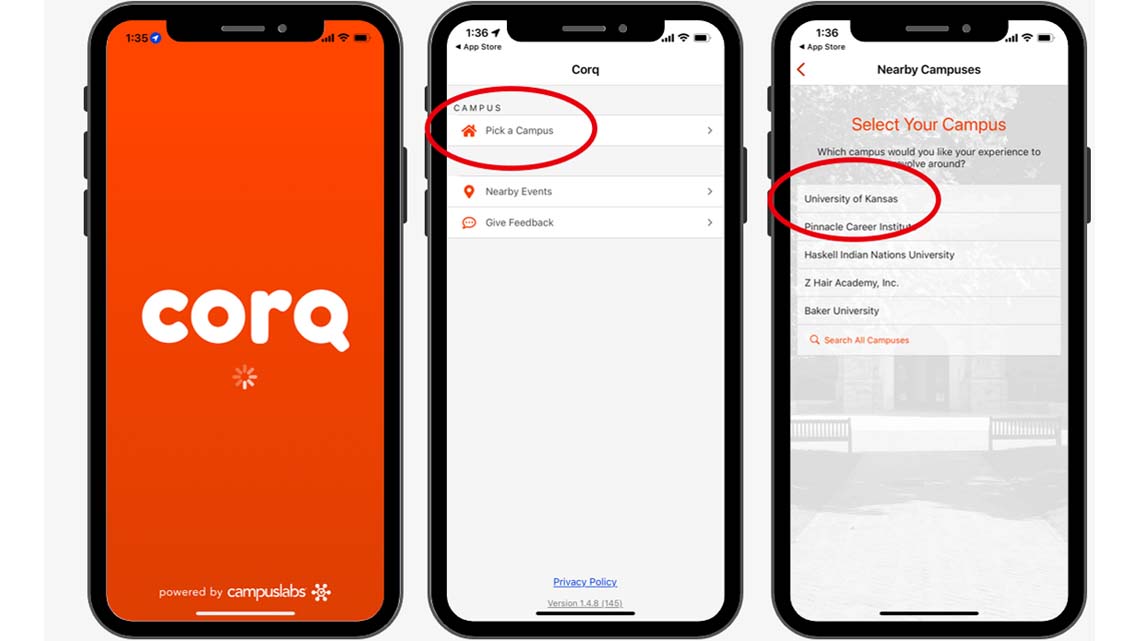 How to use CORQ
After downloading the CORQ app, select your campus (hint: It's University of Kansas).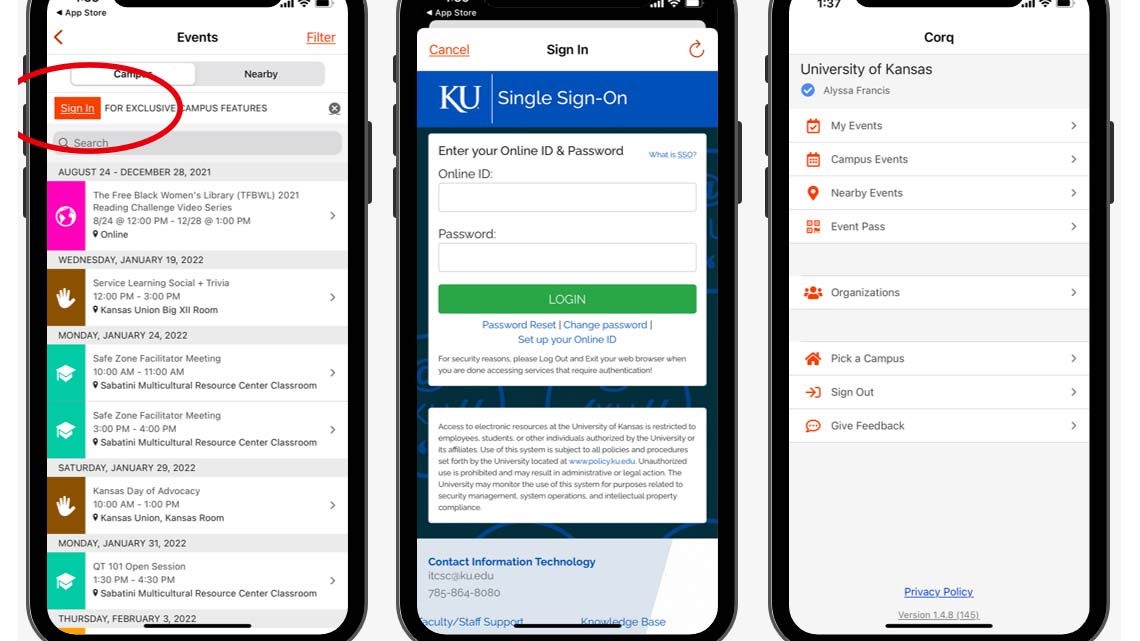 Sign in
Next, you will sign into the CORQ app with your KU login.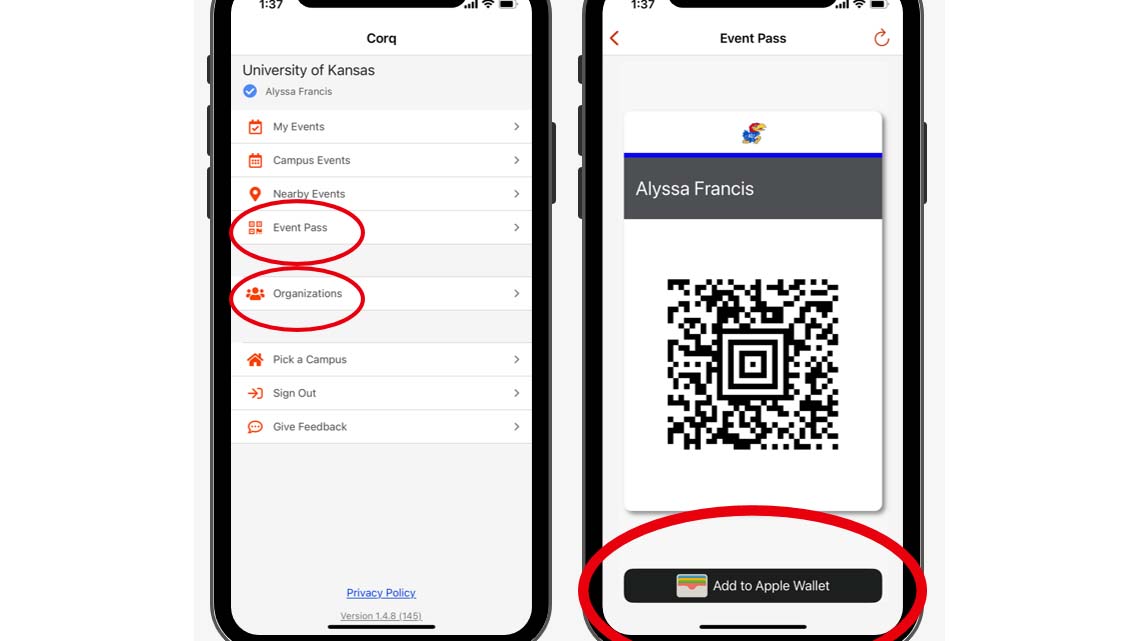 Get your Event Pass
You may be asked to provide an event pass to check-in to campus events.
To generate your pass, locate the 'Event Pass' button within the CORQ menu, click to generate your scannable pass.
To save time in the future, save your pass to your phone's wallet.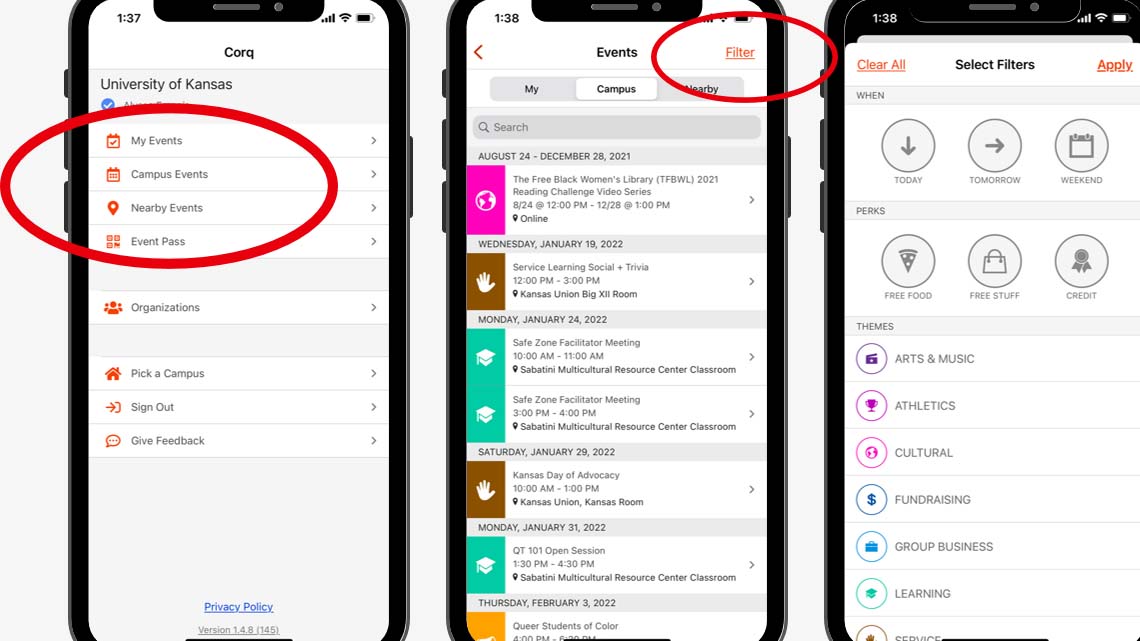 Find Campus events
To find events, go to the CORQ app menu, select 'Campus Events'. You can scroll through all posted events, or filter by your specific criteria.
Still have questions?
Contact the Student Involvement and Leadership Center for a demo.
785-864-4861